METHOD OF WORKING
HOW TO BEGIN
A white page can be daunting so it can sometimes be useful to apply washes or rubbings of texture and soft colour to the paper before you begin.
You can work in any media you choose – charcoal, graphite, pen and ink, pastels, etc.
Begin with something you are used to using, then try mixing up your media.
Try using chalks and pastels on black and coloured papers.
Try using different surfaces – brown wrapping paper, cardboard etc. and make lots of different marks and effects.
If you decide to use watercolour, try not to draw in pencil first but work directly on to the paper with the paint and let the brush make the marks for you.
When you use charcoal, use it vigorously and then maybe work in reverse and draw with your rubber pulling lines and shapes out of the dark ground.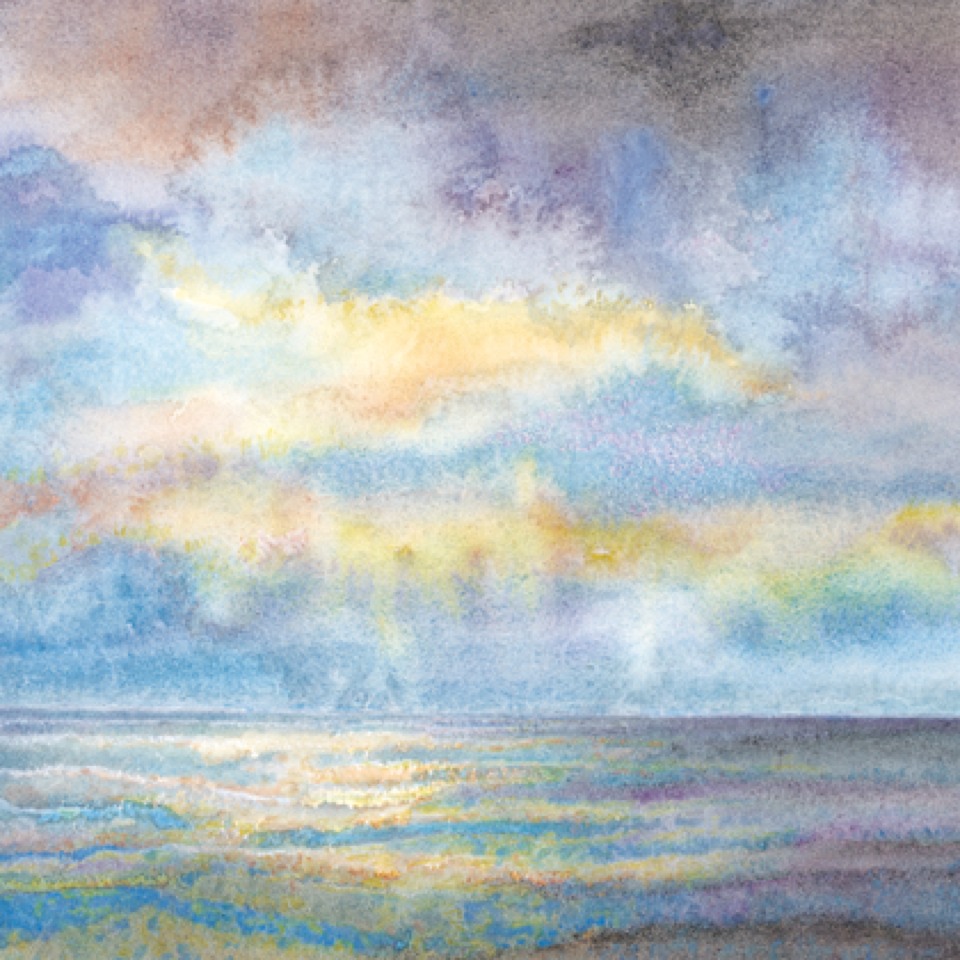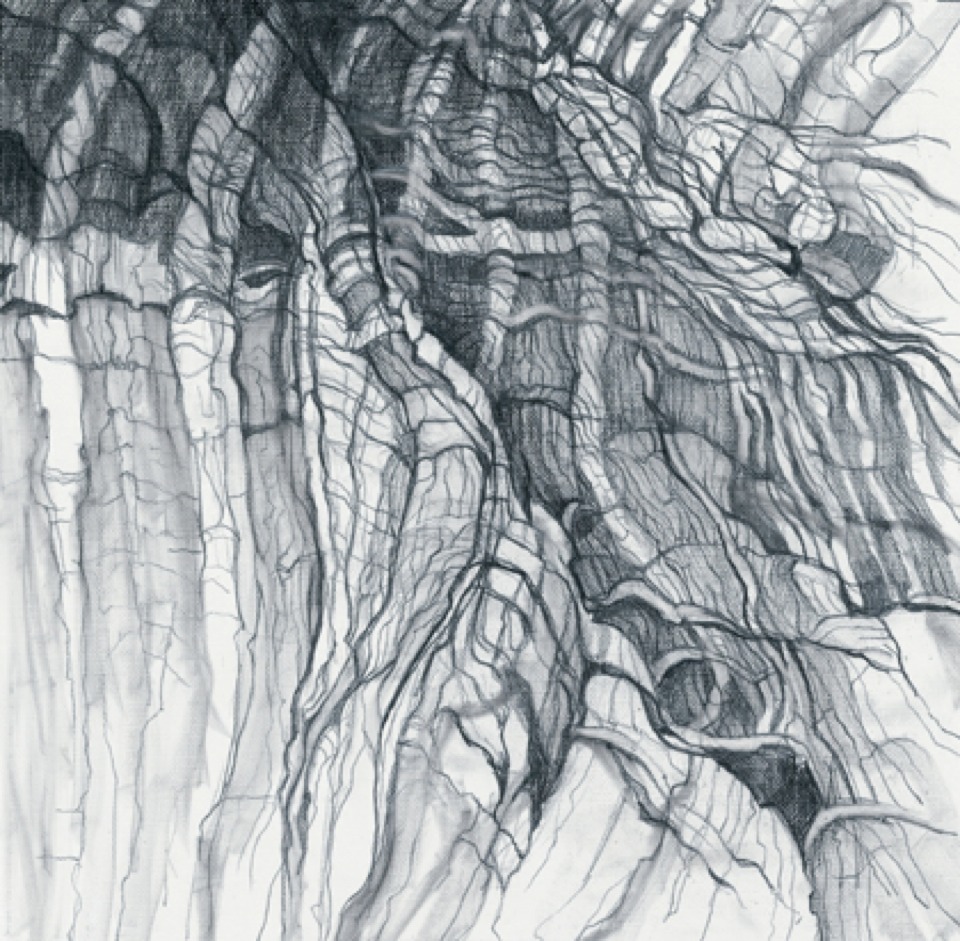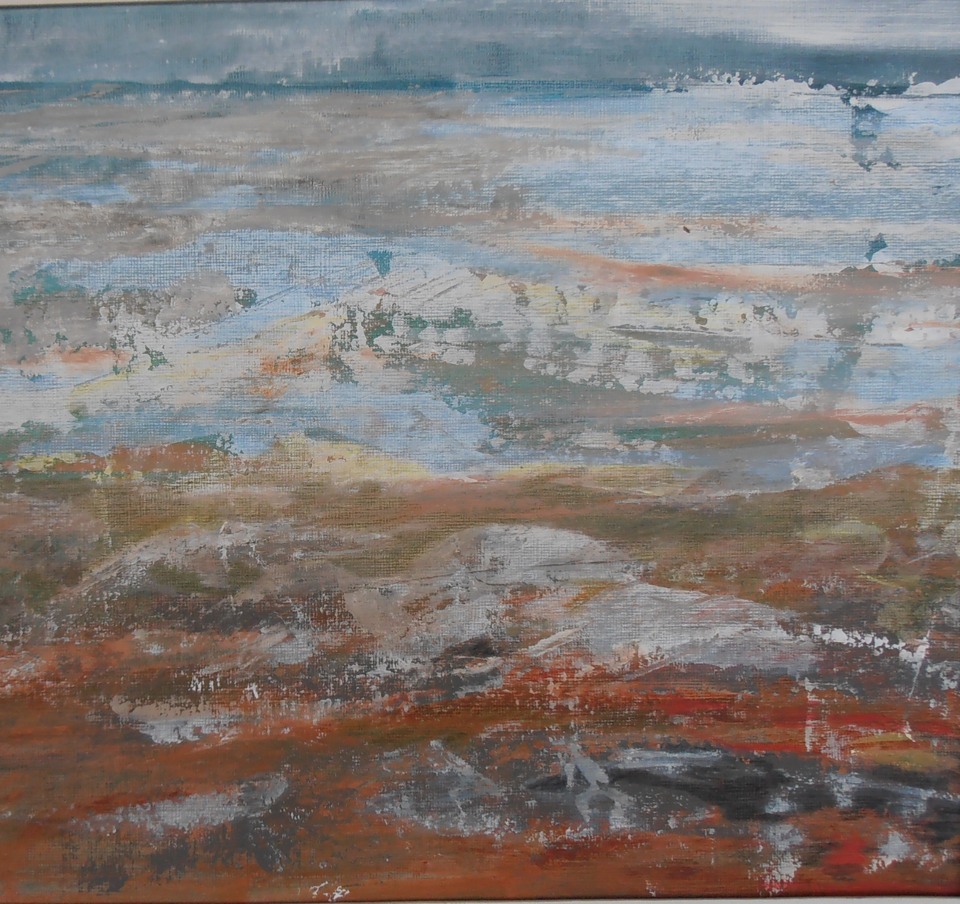 When you are making your notes, think creatively about the words you use. Try to be expressive, listen to the sound a word makes and look at the shape of the written word on the page. Play with the arrangement of words. Write on different surfaces and experiment with your pen/pencil. Try to create rhythm, movement and contrast. Explore repetition, alliteration and rhyme and start to build your phrases into a short passage or coherent pieces of script. There is a wealth of history, myth and atmosphere in and around the Mizen peninsula to experience and interpret.
The landscape is ever changing and inexhaustible. You could work on the same small area throughout the year and discover new things and feel differently about it each time you tackle it. If you were working honestly, you would never repeat yourself.
A sketchbook/notebook is something you should carry with you at all times. It will become your personal visual diary, a way of expressing yourself, recording your feelings of the moment and interpreting the world around you in your own unique way.
At the end of the first session their will be an informal gathering at THE STUDIO to exchange ideas and discuss options and possibilities.
For those of you unable to attend further classes, this INTRODUCTORY DAY should at the very least, have enabled you to gain confidence in working from the landscape and encourage you to carry a sketchbook/notebook at all times.
THE SECOND AND THIRD SESSIONS will concentrate on developing further your drawing, writing and mark-making skills and continue to encourage wide and varied use of media and materials towards producing some larger, more ambitious pieces.
There will be a group discussion at the end of each session as to the best way for each individual to move forward and develop working sketches/words into more finished/resolved pieces or formats.
For those of you able to return in subsequent weeks, there is opportunity to progress into more formal studies, including drawing, painting, integrating words with imagery, exploring design/layout options with the possibility of creating a coherent book/story format.
« Previous Page | Page 4 of 6 | Next Page »
Email Deborah on deb@wingbeat.co.uk.
Private one-to-one tuition and bespoke courses/media workshops for groups of 3 or more can also be arranged.