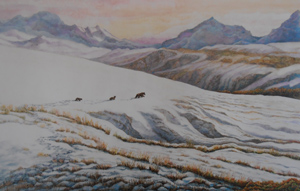 In wildness is the preservation of the world
H.D. Thoreau
Deborah King is an artist and author who now lives on the Mizen Peninsula in the southwest corner of Ireland. After many years living on the north coast of Cornwall, she moved to West Cork in 2011 and has recently settled close to Schull on the shores of Roaring Water Bay.
Originally from Sandbanks in Dorset, Deborah trained in London, graduating from Hornsey School of Art in the early 1970s. Her first book ROOK was published in 1980 to much critical acclaim, breaking new ground as a non-fiction picture book with an environmental message. Eleven other titles were to follow, securing several award nominations and numerous worldwide editions. In addition to writing and painting, she has also lectured part-time for many years on BA and Foundation Art Courses in London and Dorset. Much of her work has focused on significant environmental, ecological and animal welfare issues and she has regularly given talks and exhibited her paintings throughout the UK. The MIZEN SKETCHBOOK is her latest project.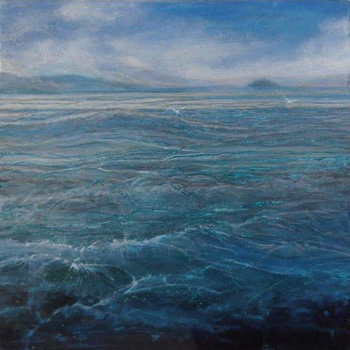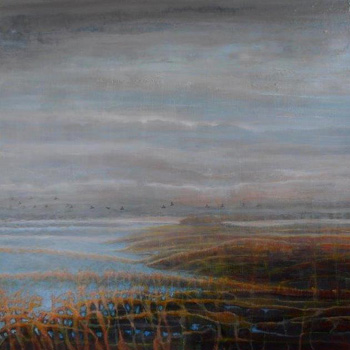 Unless otherwise stated, many of the artworks displayed on this site are available as giclee prints.
A selection of original work is also available.
For more details, please contact Deborah on: deb@wingbeat.co.uk