THE FLIGHT OF THE SNOW GOOSEHarper Collins / Orchard Books USA. 1997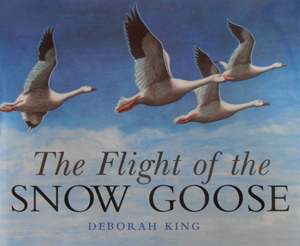 This is much more than just another attractive picture book. It communicates profound insights about changes through time.
Books for Keeps
The beautiful pictures and words of this story make this a compelling read. Definitely a book to treasure and share.
Shortlist. Best Children's Picture Book
This is a visually stunning tale, told in verse, about the mystery and magic of the journey of these beautiful creatures.
Eastern Daily Press