THE BLACK AND WHITE CATHutchinson / Random House. 1993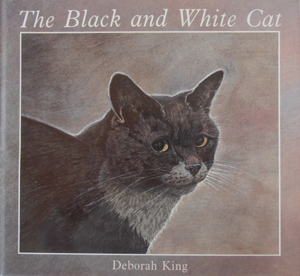 This book brings together careful and precise language with some beautiful artwork. Its appeal is universal.
Books for Keeps
This is a handsome book with attractive watercolour illustrations that tells a pointed story gently.
School Librarium
Deborah King, a highly acclaimed author and illustrator, has excelled herself in creating a superb picture book about finding your place in the world.
Eastern Daily Press